INDUSTRY LEADING
ALTERNATIVE PRODUCTS
Hemp Extracts | Holistic Health | & Nootropics
OUR MOVEMENT
Summitt Labs is a Tampa, Florida-based collaboration of like-minded innovators for botanical research. Known for its top-grossing brands such as Kore Original, Hemplitude, and Happy Time High. Today, harnessing the passion for curating a unique solution for all communities. Browse our top selling brand's below!
Wholesale
Our wholesale program is designed to create an easy path to profit. We service distribution centers, wholesalers, vendors, and retail locations. Sign up to see the how easy it is to get started today!
Click here to sign up →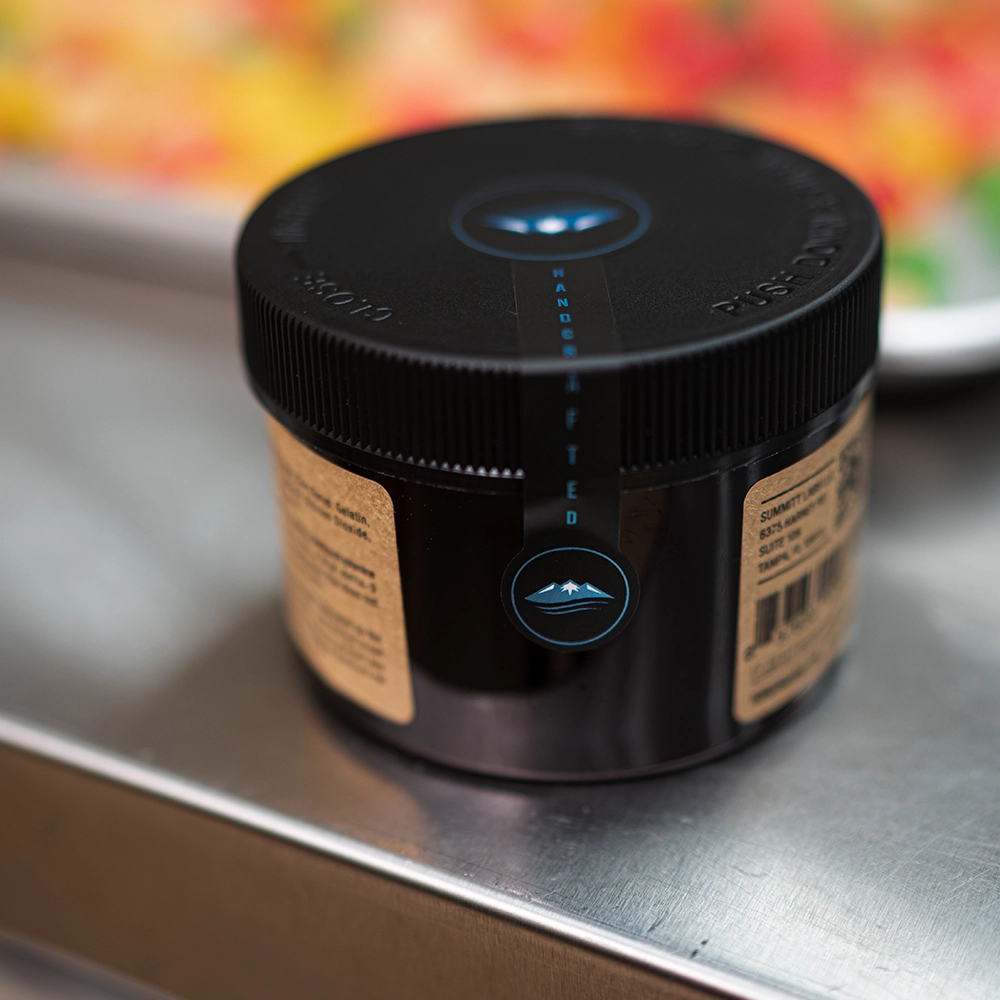 100% TLC
Summitt Labs seed to sale process promises complete satisfaction. Only produced with "100% Tender, Love, and Care" from the ground straight to you. Start receiving top-tier support today!
View our brands →
DropShipping
Our drop ship program gives you the power to scale. With a wholesale store, automation, or PO-based transactions - what can we not do? Come find out how simple it is to sell online!
Join our family today →
Handcrafted
All brands at Summitt Labs are proudly handcrafted in the USA, all in our CGMP-compliant facility. Quadruple tested for purity and potency and tracked through the wholesale sale process.
Find your best fit →
GET ELEVATED
Our end goal is an environment in which we can express ourselves through the beauty of nature blended with science. Through this facet, we build and secure a community to support our efforts for research and development. We pride ourselves on not only being a manufacturing company – but also a design, tech, and social apparatus. At Summitt Labs, we believe in one thing overall – to "Elevate The Possibilities". By joining our movement you will bring this creed to the masses!
Kore Original |
CBD, Delta 9, Vegan & THC Free Options
Relax, Enjoy, Repeat. Kore Original is a luxury brand based around life's biggest problems: stress, anxiety, sleep, and so much more. Made popular by it's wide range of CBD products.
Our OriginThis is the brand that started it all for Summitt Labs! Founded all the way back in 2017 in the "CBD Rush".
Unique ConceptsKore Original contains mostly CBD, but uses "nootropic" to enhance the efficacy of cannabinoids.
Hemplitude |
Delta 8, HHC, CBD, THC-O, THC-P, & Terpenes
The Most Potent In-House BlendHemplitude brings potency to a whole new level with these wild blends. Always raising the limits of cannabinoids by developing blends that heighten your senses.
Creating PotencyHemplitude's newest addition - the "XXXL Collection"; made with Live Rosin Delta 8, THC-O, and THC-P.
Reaching HeightsThe devices in this brand are designed in house. Allowing unique solutions to be developed for each product.
Happy Time High |
THC-O, Delta-9, & Vegan Options
It's Happy Time Somewhere Happy Time High is the entry point for any customer wanting to get into THC-O & Delta-9. Bringing proprietary tech, delicous blends, and unrivaled ingredients - every time.
Be HappyEverything from the flavor, taste, price, and experience will give you every reason to be happy with HTH.
Brand PowerBranding is what launched this brand into the spotlight. Capitalize on the feel and community created!
THANK YXU |
Delta-10 Vapes, THC-O Gummies, & Terpenes
Have a Delta Day May cause intense relaxation boost in creativity, and sudden bursts of happiness throughout your day. This Delta 10 THC blend is unlike anything on the market.
You're WelcomeWith 10 diverse flavors offered, available in indica, sativa, and hybrid, there is something for everyone.
Highly SocialA proprietary blend made in-house and created to perfection while using our advanced device technology.
PUR DELTA 8 |
Delta 8 Vapes & Gummies - Temperature Tech
Hemp Reimagined Delta 8 changes the game for the hemp industry offering a potent effect. Each bite tailored to make sure your daily woes are no match for such a powerful cannabinoid.
Instant RelaxationWith no filler materials and 100% natural terpenes, it is hard to find better Delta 8 than this.
InnovationOur rechargable vapor devices are the perfect solution for the on the go life style. Now with temp. control!
Tru Herbz |
Kratom Capsules & Powder - Many Variety
Hand Crafted in the U.S.A. Tru Herbz brings affordable Kratom with a potency that is incomparable to anything you have carried before. The attractive packaging is only the start.
StrainsComing in both powder and capsules with the most popular strains out there. Find your match today!
SustainableThis brand is dedicated to sustainable practices, so you can sell with an ease of mind. Sign up for more.
THE DIFFERENCE
With all of the talents we have collected at Summitt Labs, your experience will be unparalleled. We have grown our foundation to accommodate a completely integrated path to market. Whether you own a shop, warehouse, or are just curious about how to get started; there will always be room for us to grow together. We specialize in hand-crafted goods made with the TLC you deserve. Our team's one and only dedication is your success, a path to achieve greatness together.